It is the best option for anyone looking for a flavorful meal, it is rich with some tender chicken, bell peppers and onions with traditional fajita seasonings. Here's an easy way to make it in less than 40mins:


— Start up with cutting some chicken and vegetables (onions, bell peppers)
— Then add it to a sheet pan, and sprinkle on some seasoning.
— Let it bake in the oven, and serve them straight out of the pan with sour cream, guacamole or any other topping you desire.
— Well, this part is when you start to assemble your own tortilla since they are already warm.
Now let's go step by step to explain well these delicious worthy dish.
— Start first by mixing the fajita seasoning in a bowl. Use about 1 1/2 tablespoons of store bought seasoning as a substitute, but you can make your own.
— This seasoning simply combine the cumin powder, chili powder, paprika, cayenne, garlic powder, salt and pepper.

— Now, cut the chicken and vegetables into 1/2-inch large slices, chicken is better be frozen to easily cut it, and for vegetables, you can use red and yellow bell peppers, as well as orange ones or green capsicum varieties.
– Scatter all these following ingredients across a large sheet pan. Then add olive oil on top and sprinkle on the fajita seasoning. Then put your pan in the oven and bake at 400 °F for 15mins.
– Now, take it out and use a spatula to free up 1/4 of the sheet pan, and add tortillas to warm.
– Then put it again in the oven for 5more minutes.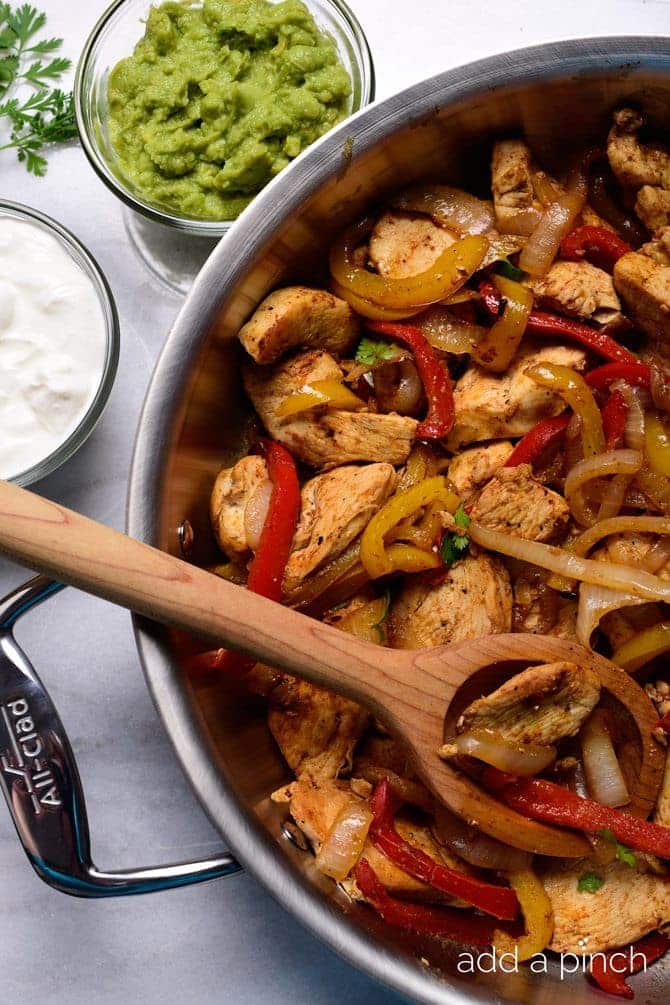 How to serve SHEET PAN FAJITAS:
There's a plenty of ways to serve them, here are the best ones:
• Yogurt: use a creamy Greek yogurt instead of sour cream or a lighter option.
• Lettuce: serve on lettuce wraps instead of tortillas for a low-carb option (it is a veto too).
• Tortillas: try using wheat or quinoa tortillas.
There is also other topping can be added, such as cooked corn, black beans, salsa, shredded cheese, and so many more…
This dish will go perfectly for a family weekend dinner, easy and joyful to make. What other recipe you want us to make in the easiest way possible, please let us know in the comments section we love to hear from you.