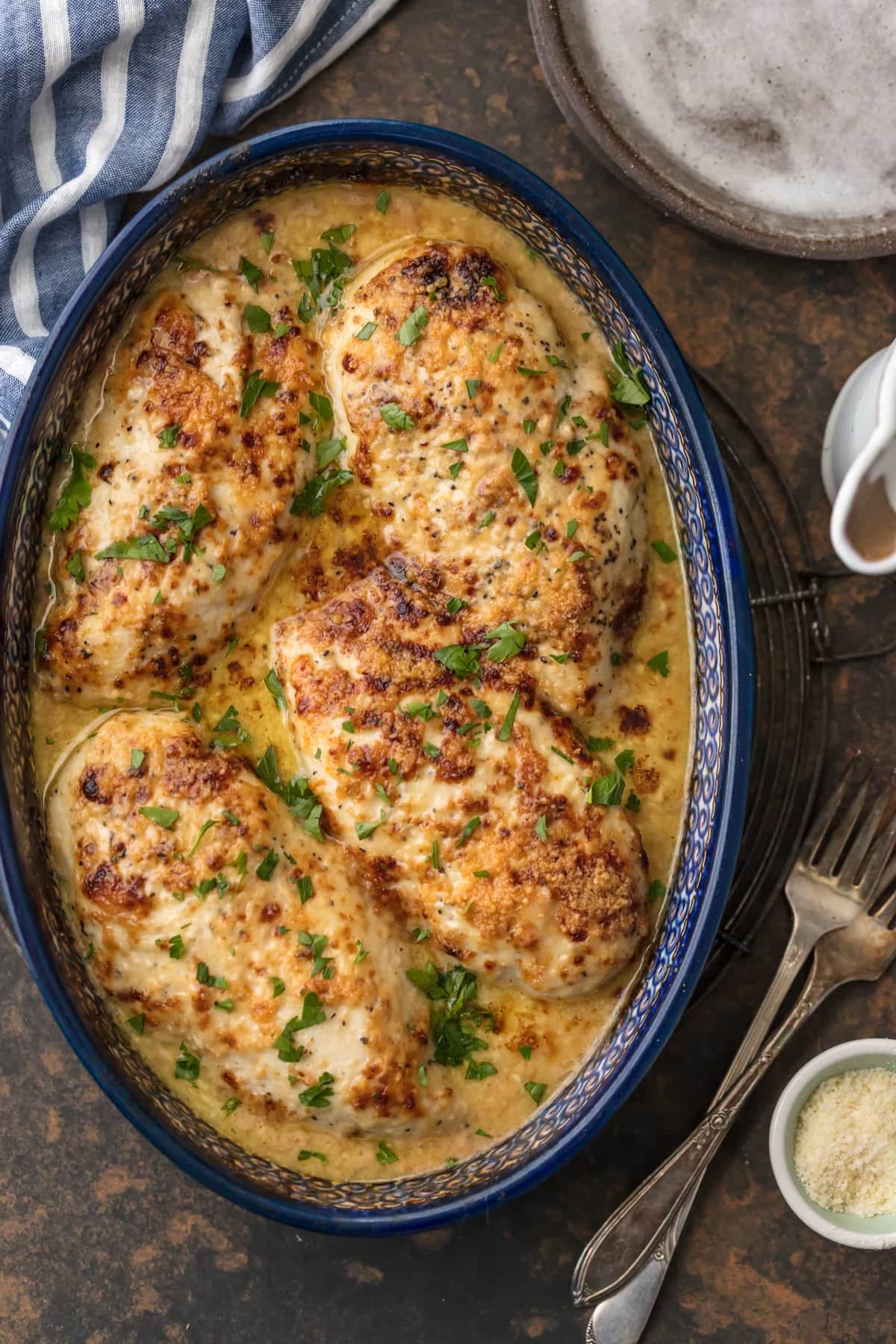 This Baked Caesar Chicken tastes almost too good to be so easy to make! With only a couple of ingredients and one casserole dish, you can have this easy dinner prepped and in the oven in just minutes.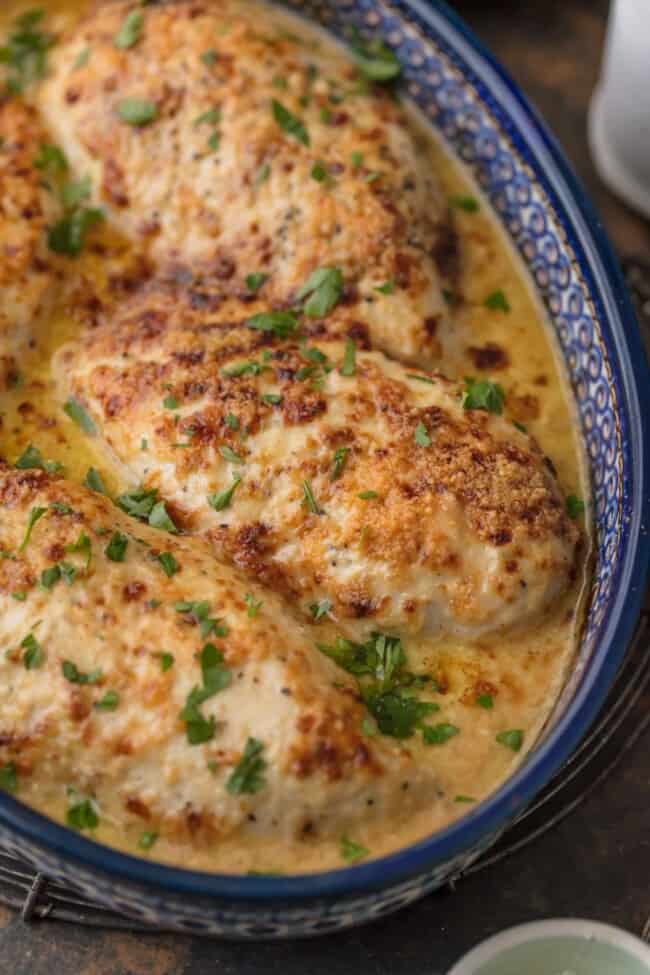 you will need: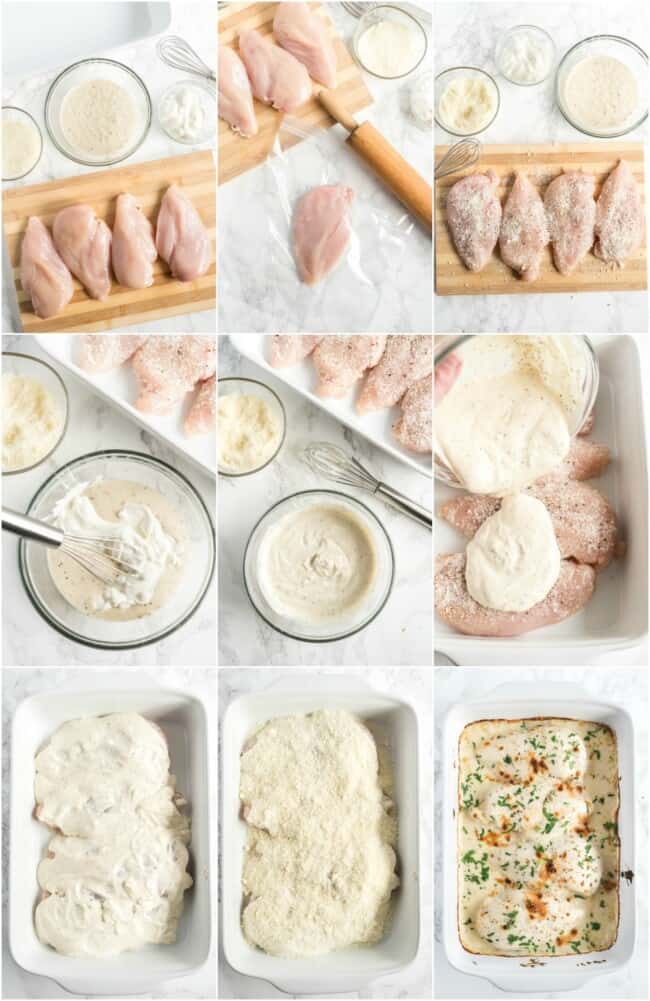 Chicken Breasts
Creamy Caesar Dressing
Mozzarella Cheese: Cover your chicken in shredded mozzarella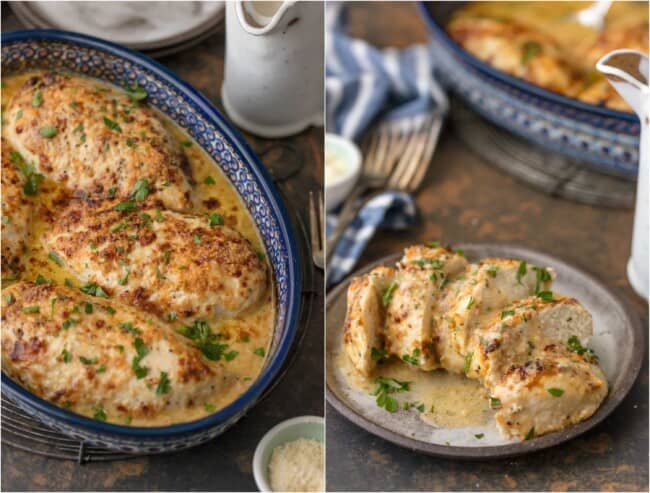 Fresh Parsley
Parmesan Cheese
How to Make Baked Caesar Chicken: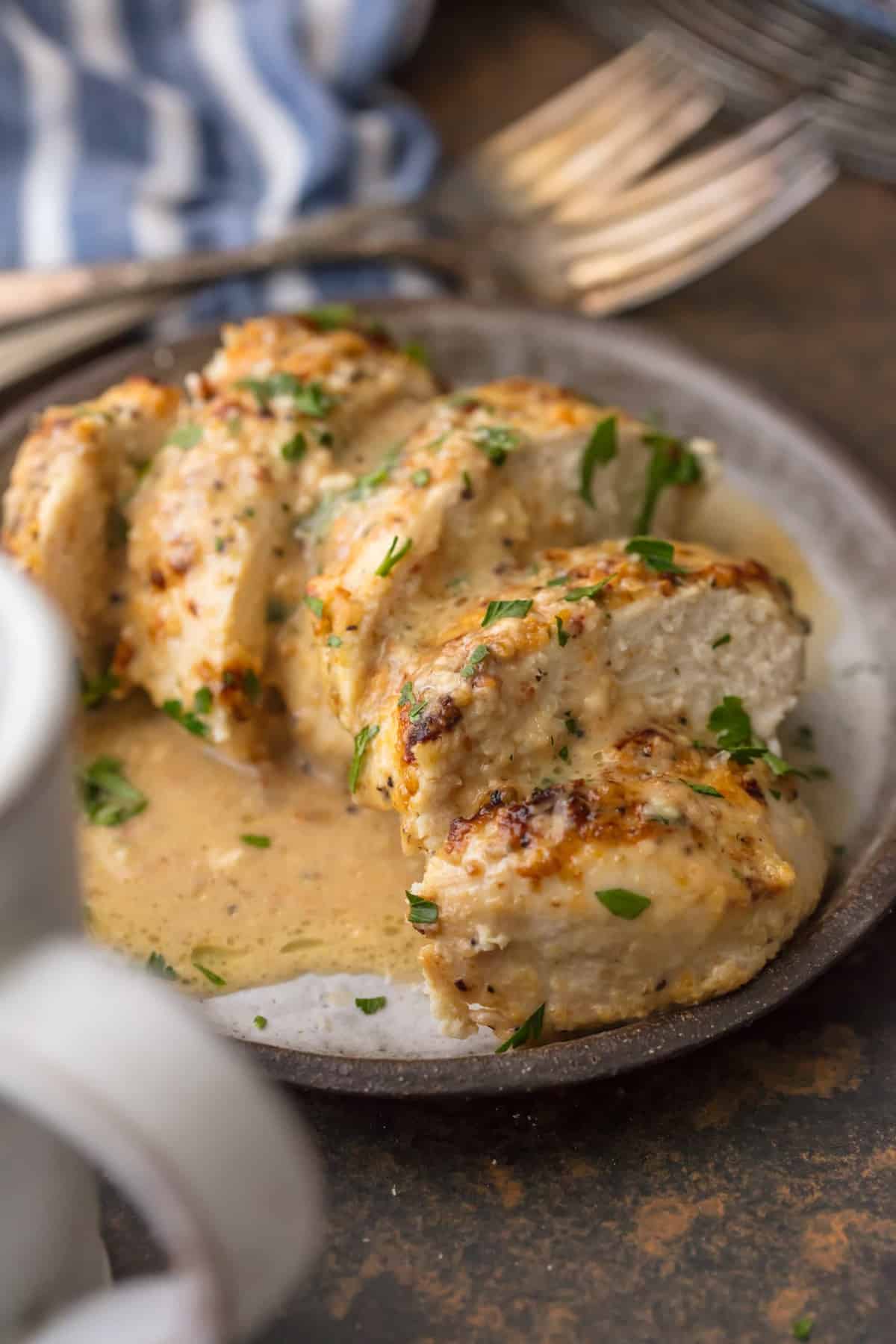 Preheat your oven to 400°F.
Pound Chicken
Add Dressing: Transfer the pounded chicken breasts to a baking dish and pour Caesar dressing over them, flipping around to coat.
Add shredded cheese over the chicken breasts.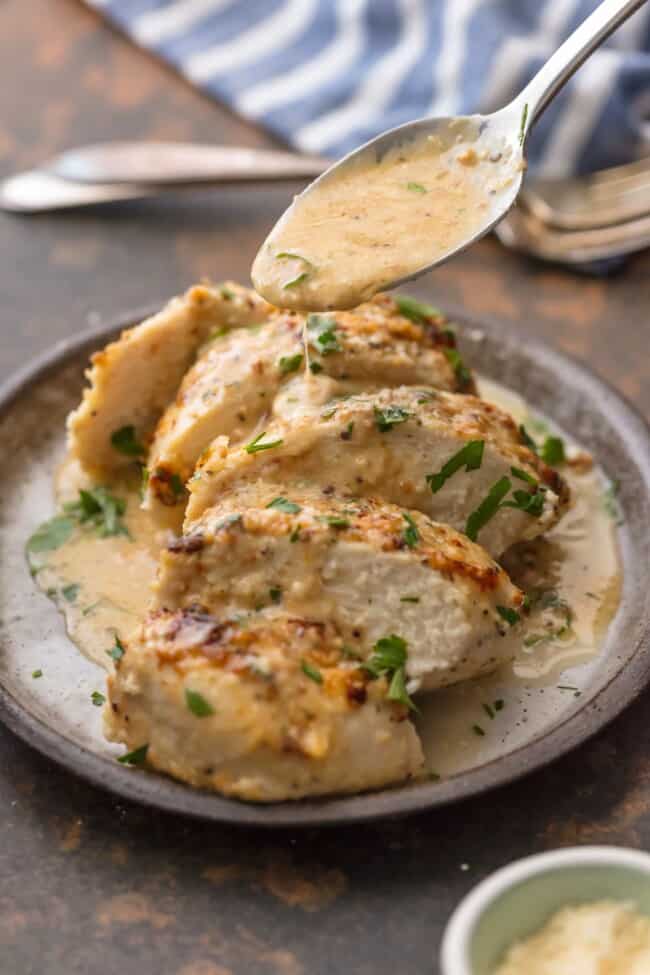 Bake, uncovered, for 20 minutes, or until the chicken's internal temperature reaches 160˚F. broil the chicken breasts for about 3 to 4 minutes, or until the cheese is melted and top is lightly browned.
Remove chicken from the oven and garnish with parsley and parmesan cheese!