Commercials are one of the most effective ways in marketing, it is in fact a good way to project a certain product by showing its pleasant and goods. But nowadays, so many products commercials are not 100% true, in which they focus showing that product in its perfect way (although it doesn't exist like that), especially in fast food industry.
That's why, we have focused to focus precisely in this industry, and compare some well-known brands' commercials with a specific product with how it really looks like in reality, following the "expectations vs. reality" theme.
1. Wild Berry Pie by McDonald's: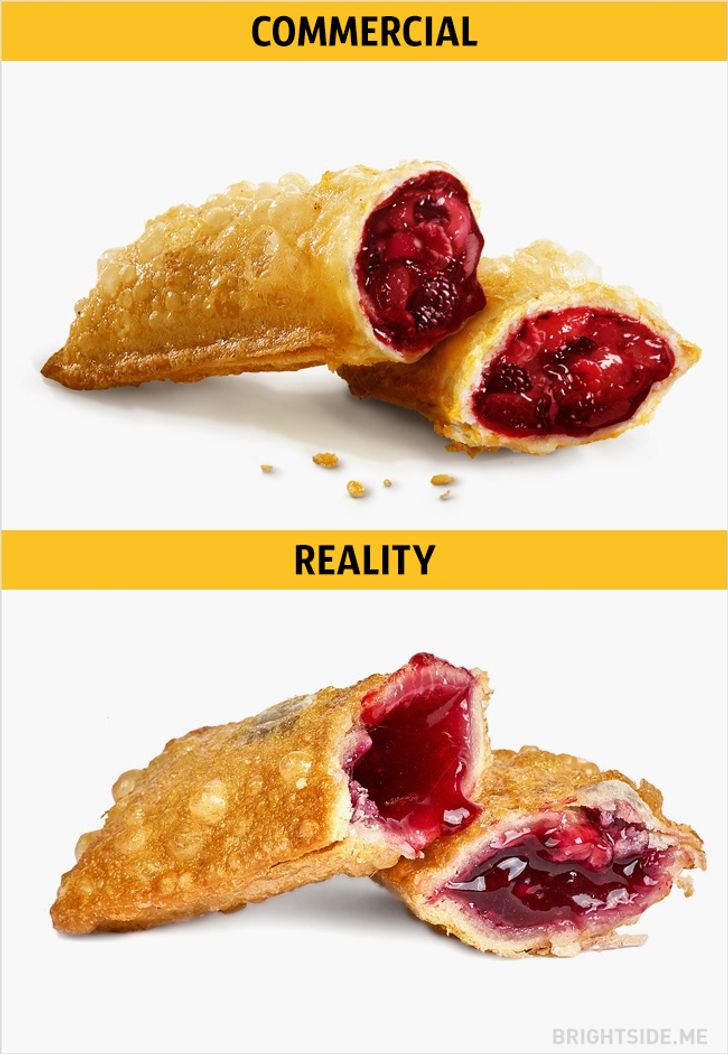 2. Greek Mac by McDonald's: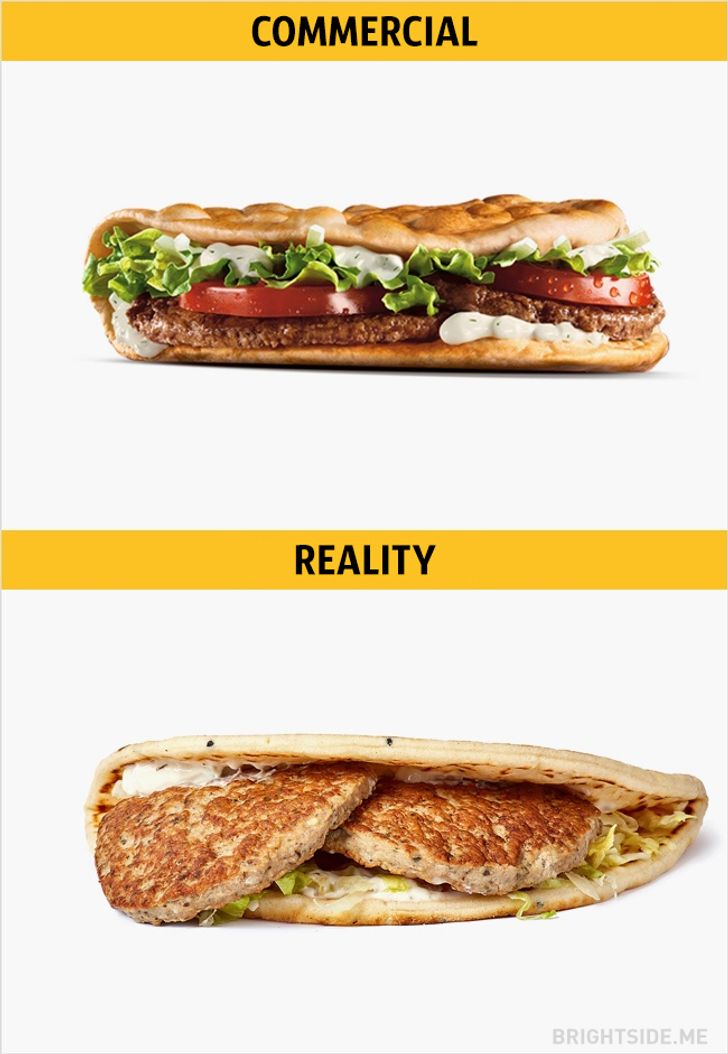 3. French Fries Standard by McDonald's: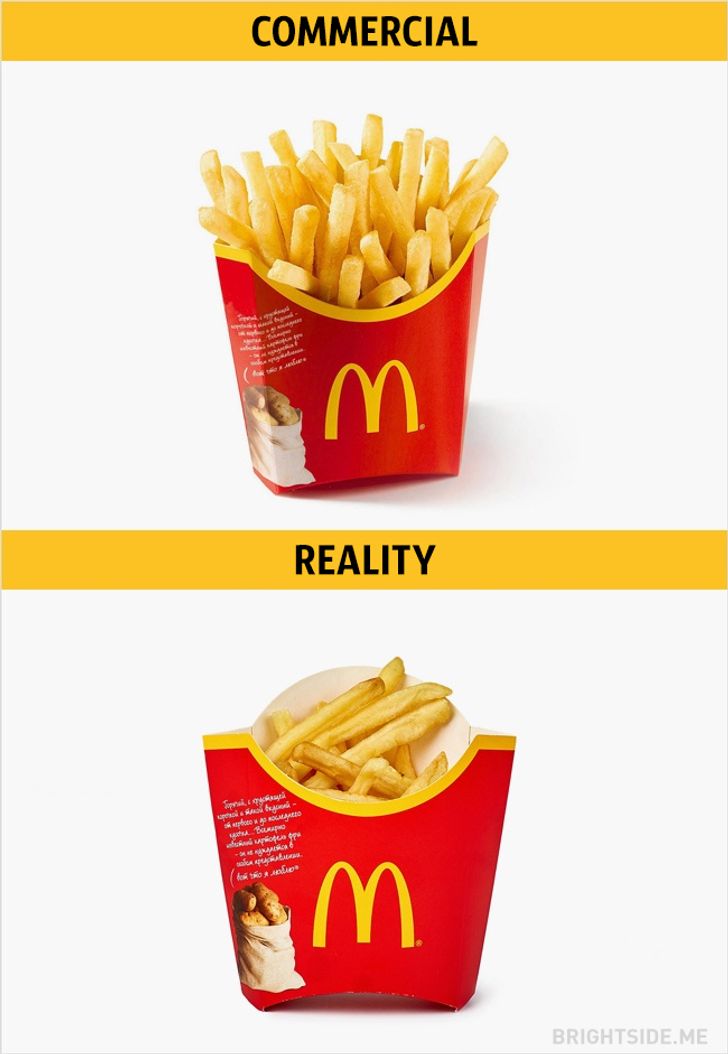 4. Chicken McNuggets by McDonald's: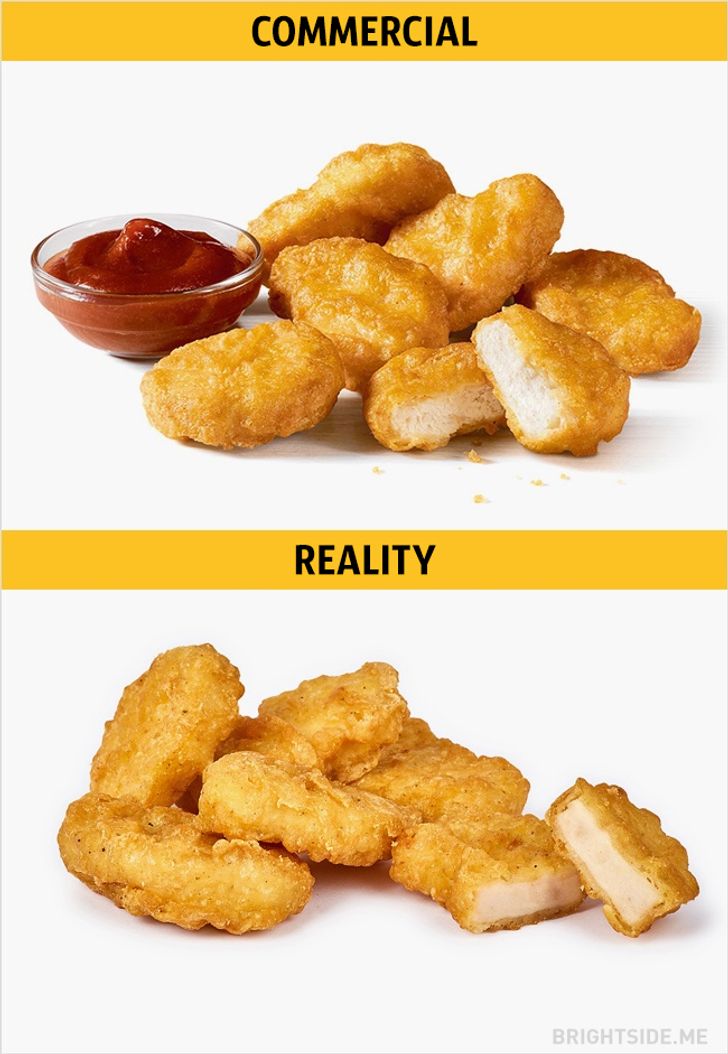 5. Royal Cheeseburger by McDonald's: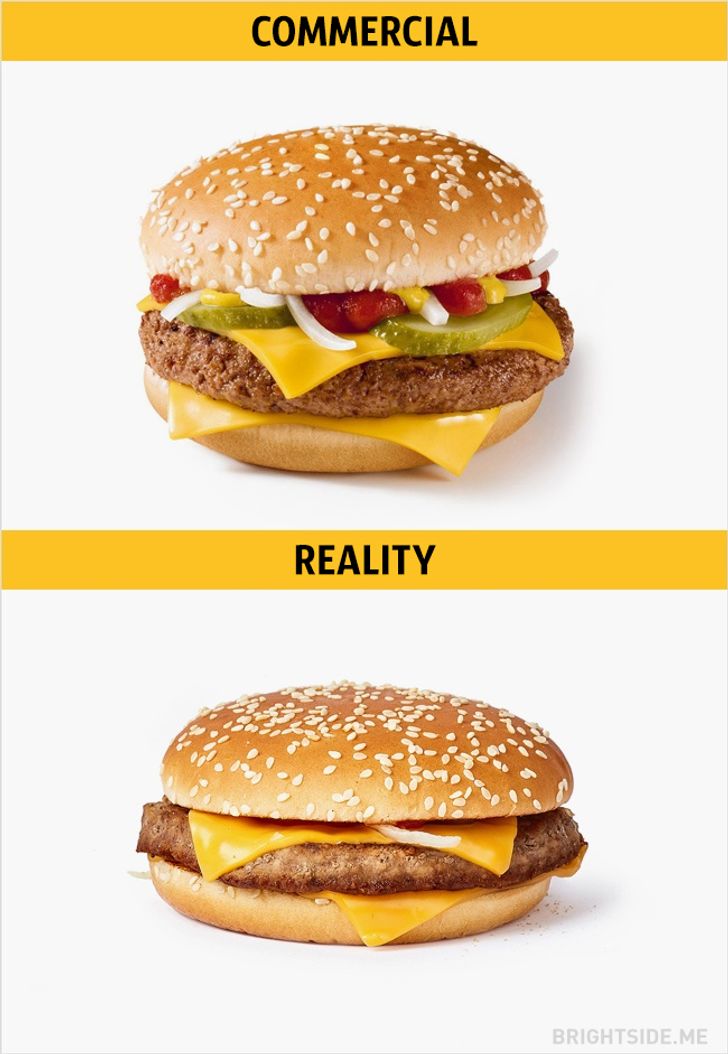 6. Potato Wedges by McDonald's: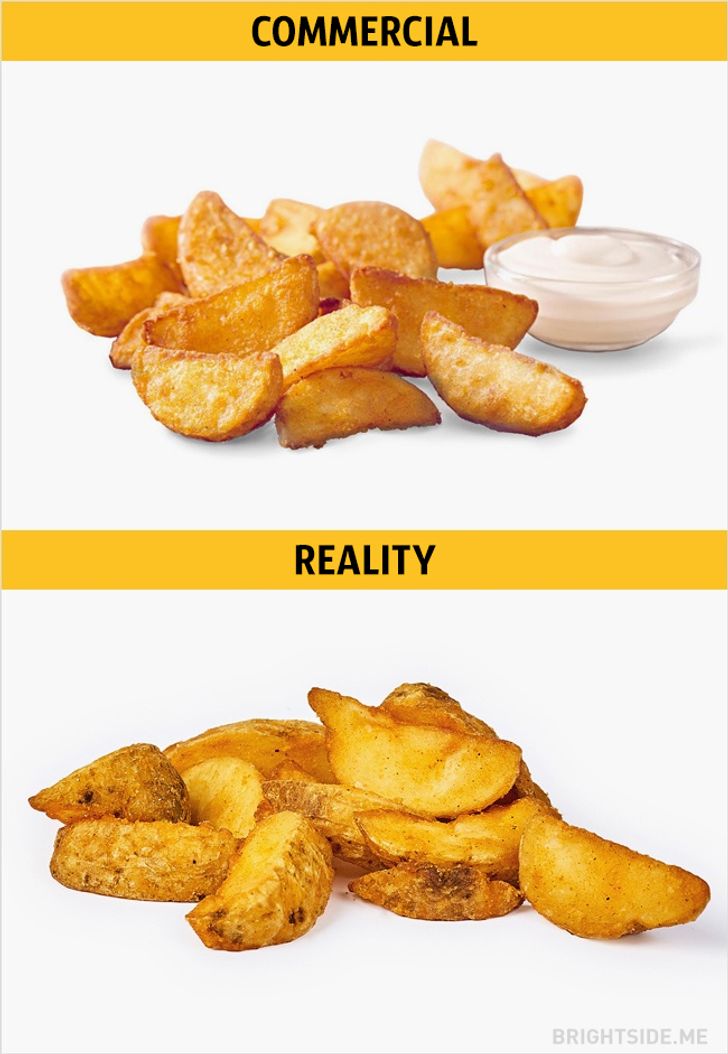 7. Big Tasty by McDonald's: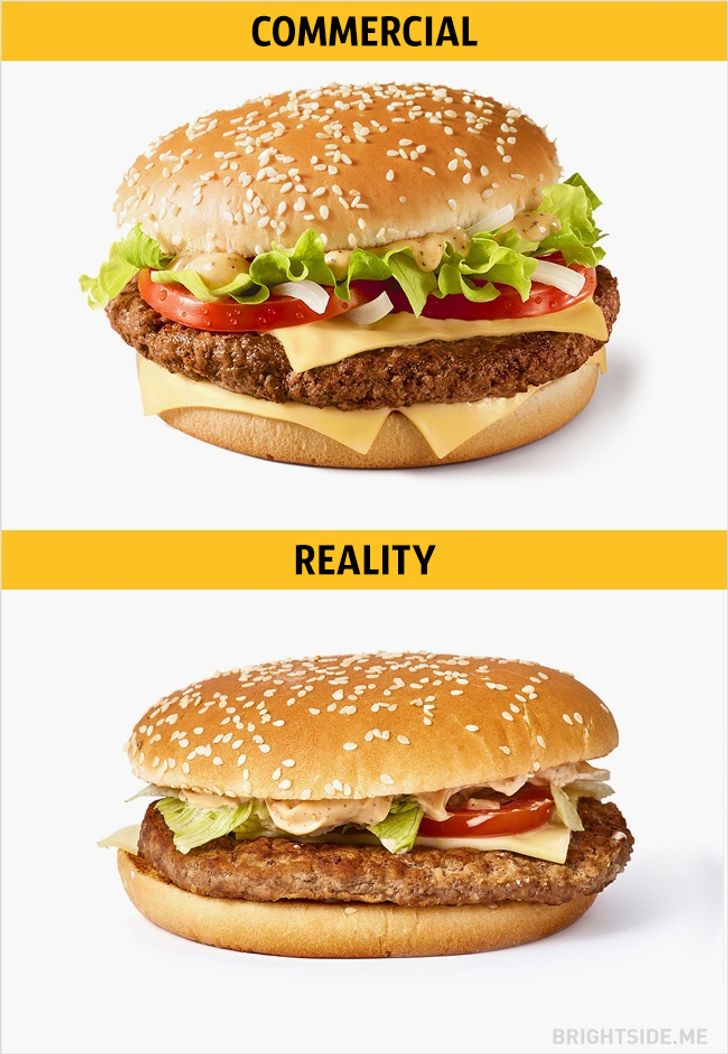 8. Mini Bucket by KFC: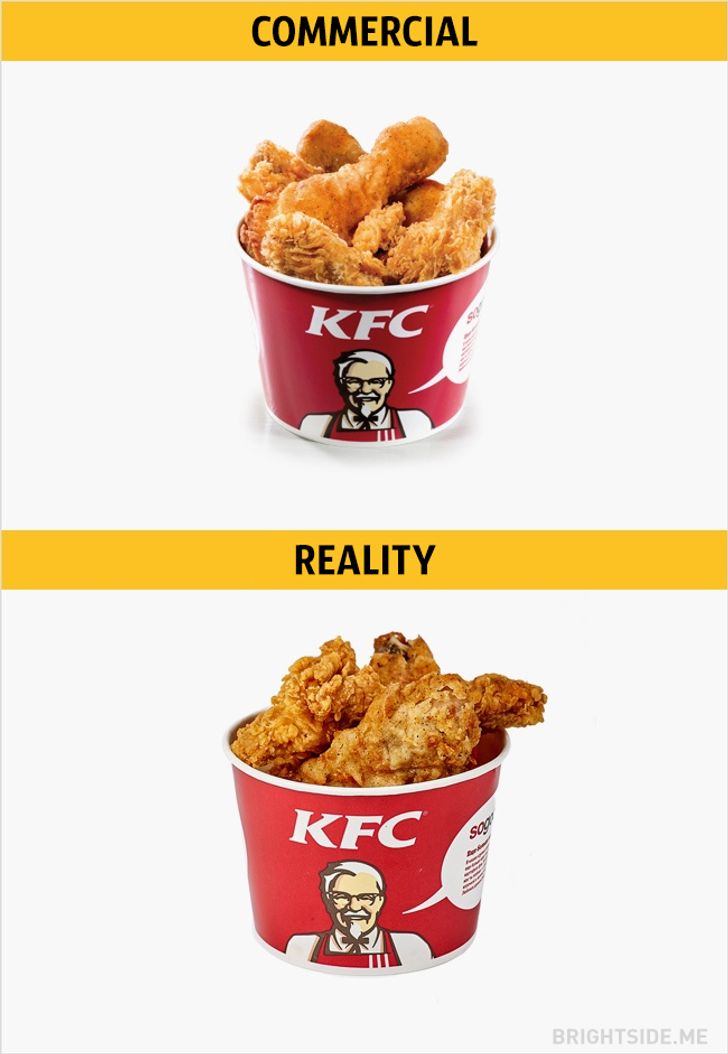 9. ITwister Cheese by KFC: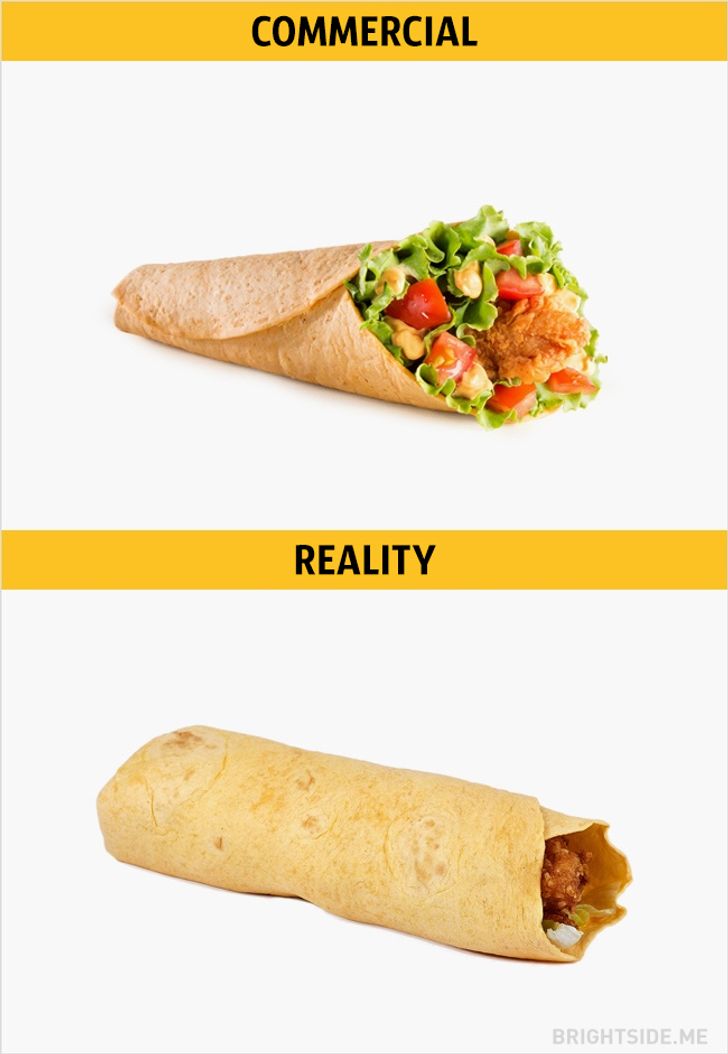 10. Bites Teriyaki by KFC: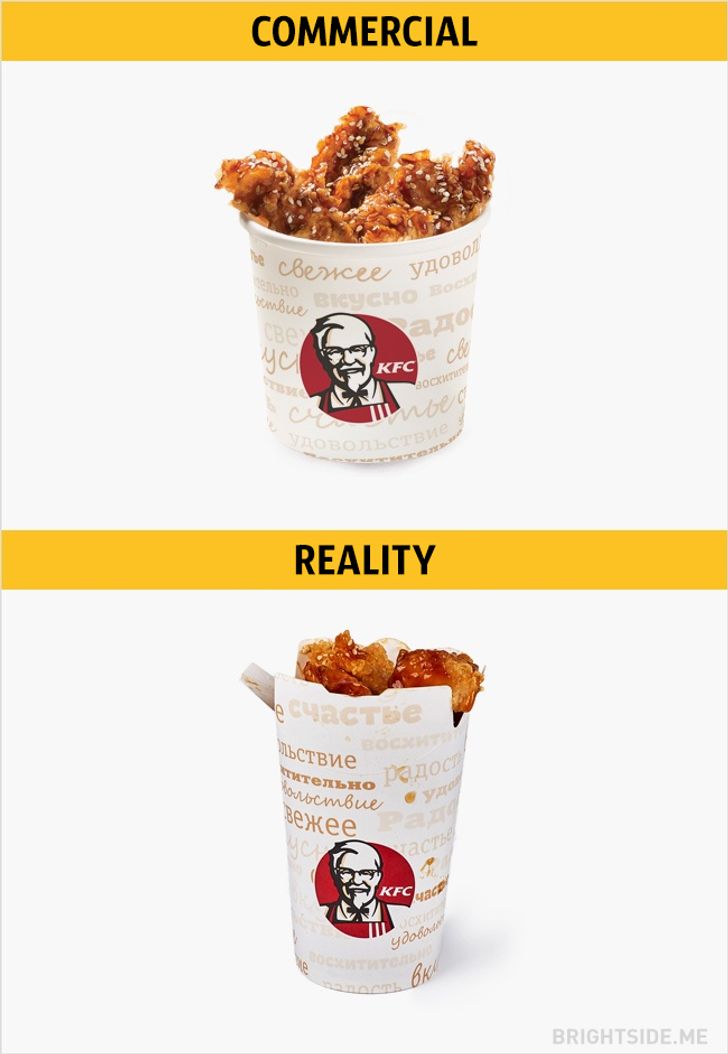 11. Subway Club by SUBWAY: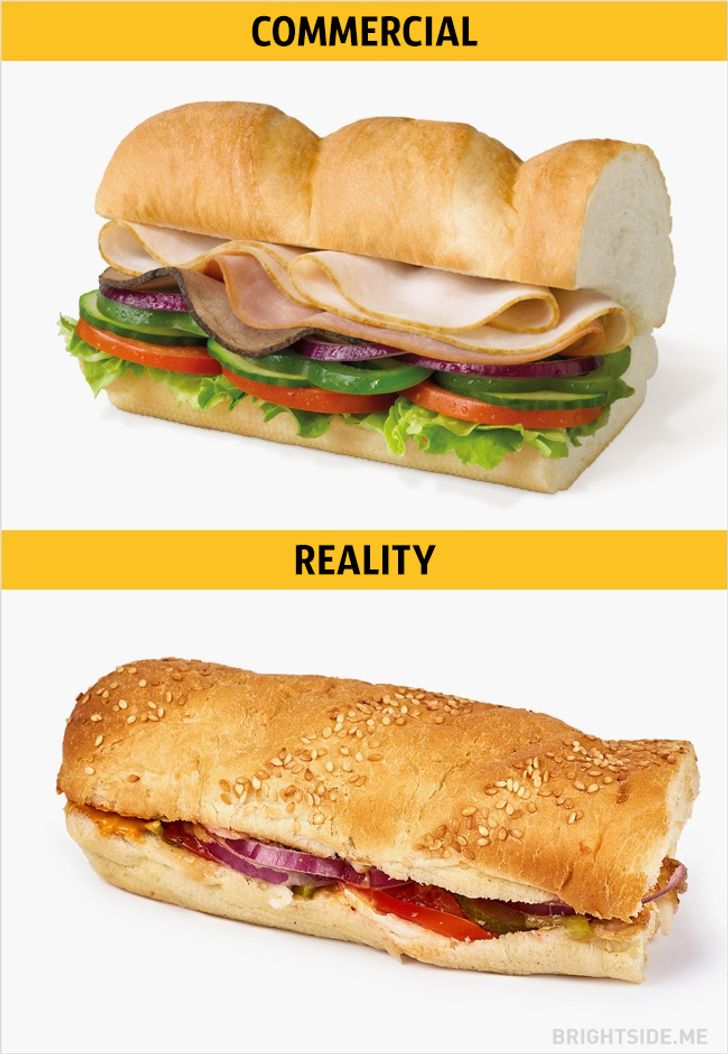 12. Teriyaki Chicken by SUBWAY: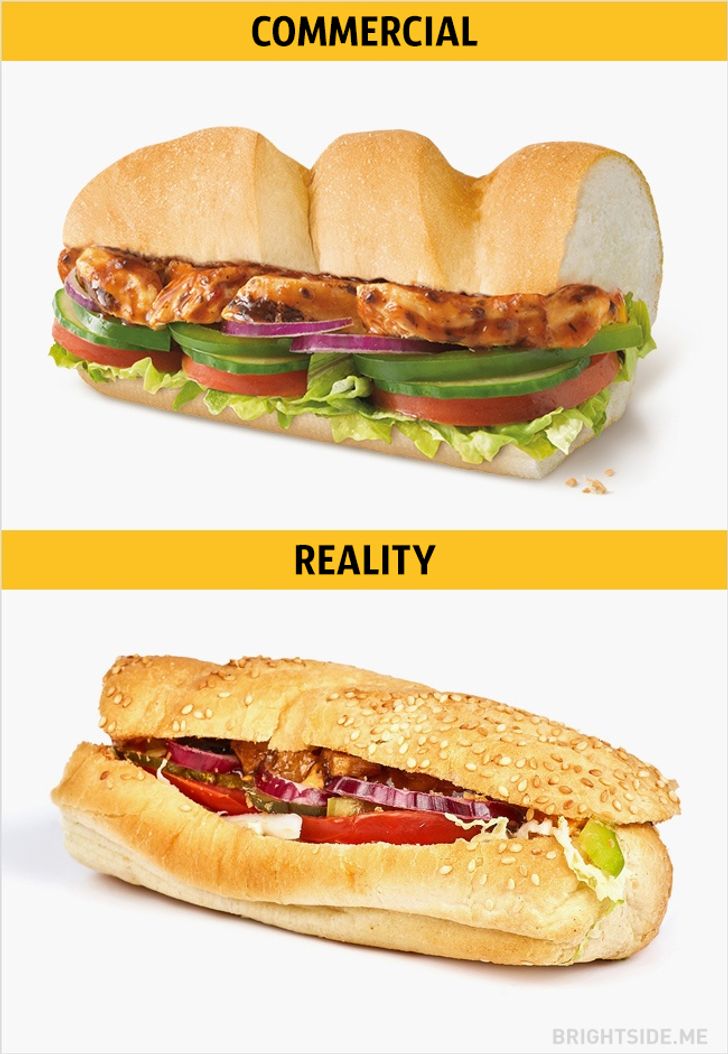 13. Chicken and Bacon Ranch Melt by SUBWAY: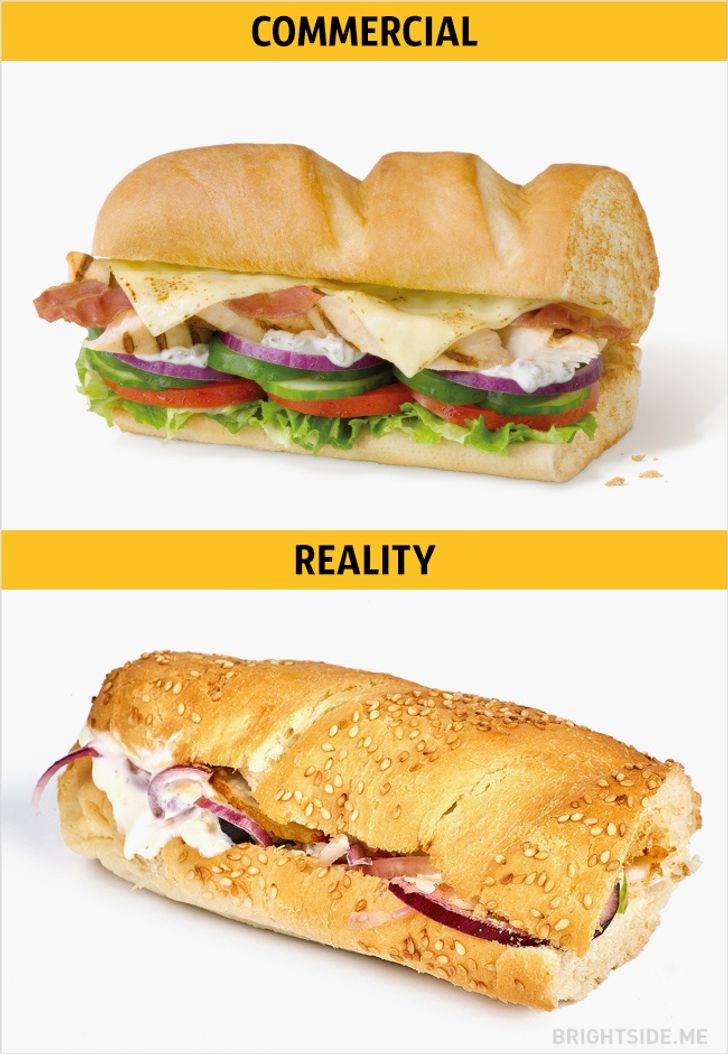 14. Whopper by Burger King: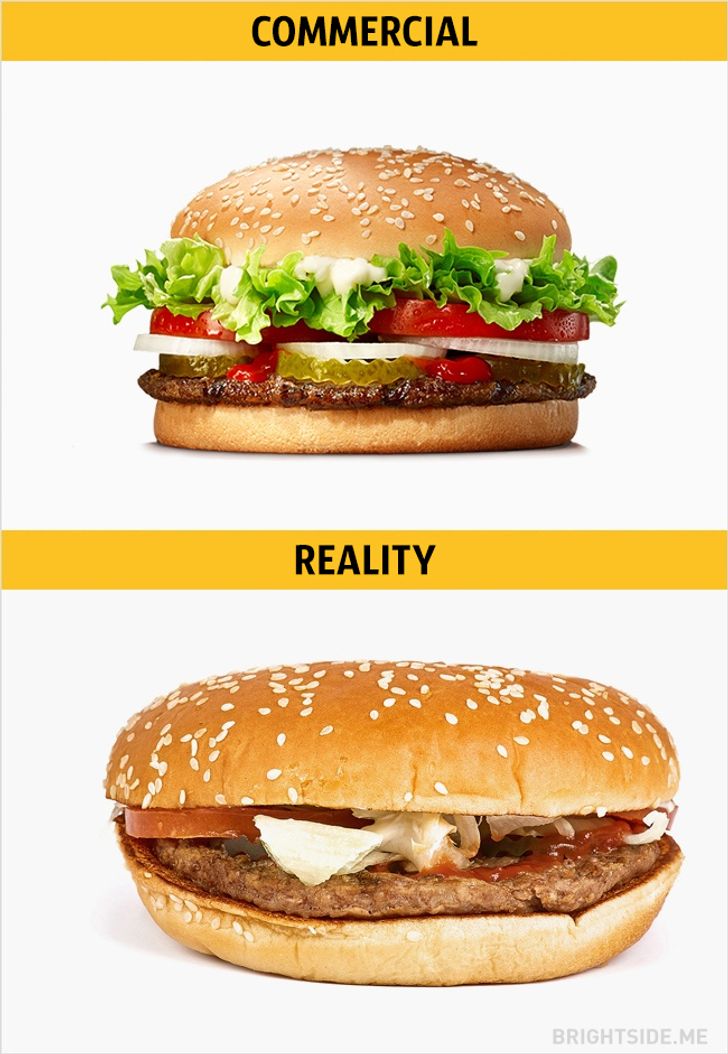 15. Crispy Chicken by Burger King: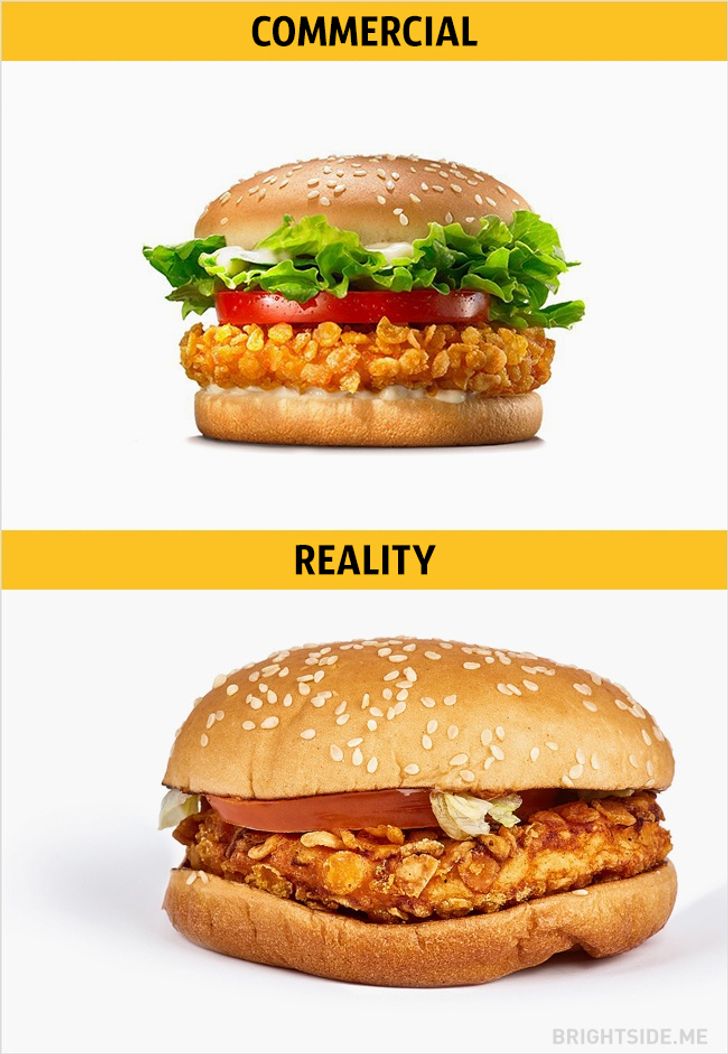 16. Cheeseburger by Burger King: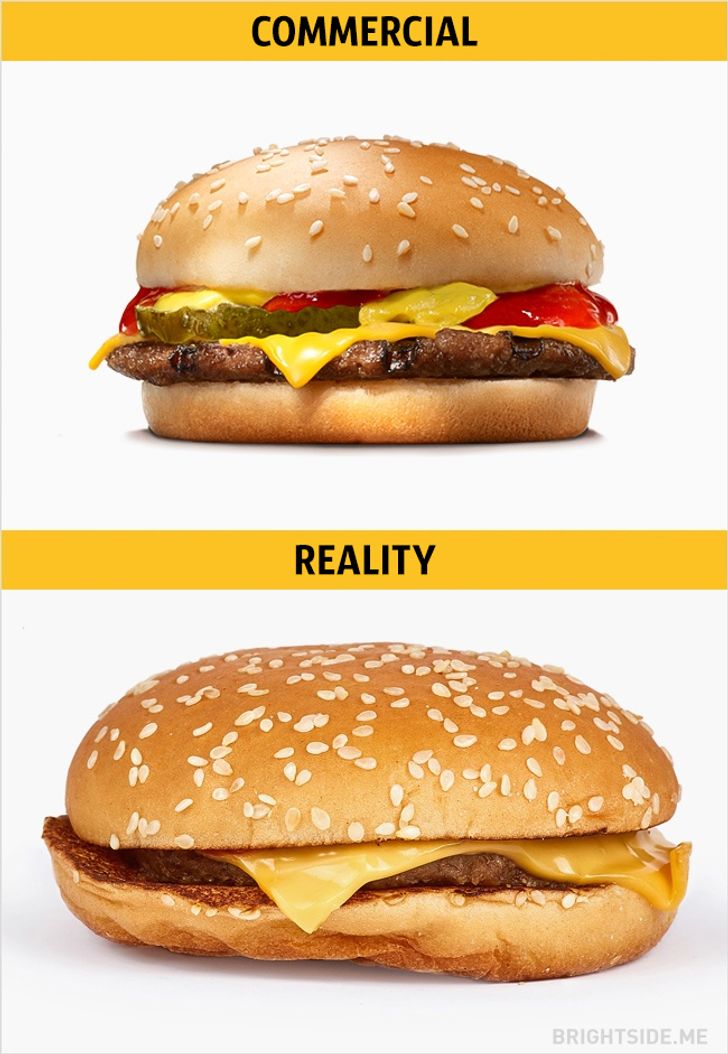 What restaurant have shocked you the most? Please tell us down below in the comment section, we love to hear from you.